The Central Role of the Consumer
The Brazilian electric sector is preparing for a genuine revolution. The expansion of the free energy market for all companies connected to high-voltage networks from 2024, and the prospect that soon all low-voltage consumers will also be able to access this contracting environment, are transforming the energy sector.
Check out the main advantages of the free energy market:

Savings
The right to freely choose the energy supplier promotes competition and reduces costs. To get an idea, according to Abraceel, since 1999, free consumers have already saved over BRL 353 billion through energy purchases in this environment.

Renewable Energy
In addition to selecting their own supplier, consumers can choose their preferred energy source, ensuring clean energy for their activities.

Free Market
In the free market, consumers can negotiate several variables, such as terms, amounts and prices, with better predictability conditions.

The free energy market
is also for your company!

Historical Savings of Electra Customers
Since 2001, Electra has been providing cost savings and sustainability to its clients' operations. Over the past five years, these savings neared BRL 400 millions, representing an average savings of 26%. Results such as these are only possible due to the provision of customized services tailored to the needs of each consumer.
This is the ideal time to understand how the free market operates
and what changes are anticipated for the coming years. Check out:
Electra supports your company's entire migration process to the free market. The main steps are:

Are you seeking SAVINGS, SECURITY, and SUSTAINABILITY?

Become free with Electra!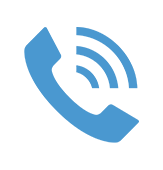 +55 41 3023-3343
Service from monday to
friday from 8:00 am to 6:00 pm