More cost savings and sustainability for your company
The free electricity market has provided savings of over R$ 200 billion for companies across the country since 1999. This volume of savings recorded by Abraceel was possible thanks to free competition practiced in this contracting environment, which allows industries, businesses and service companies to access energy under conditions much more competitive than the tariffs of the distributors. In 2020, Electra customers saved more than R$ 50 million.
The significant cost reduction is linked to the difference in energy prices in the free and regulated markets, which can provide better gains depending on when the energy is contracted. In addition, in the case of Electra, savings are enhanced by monitoring customers' monthly operations, taking advantage of swap operations opportunities, using indirect guarantee of assured power, discounting on TUSD, assigning surplus amounts, among other possibilities.

The free market has also been a great incentive for clean energy sources, because consumers with contract demand between 500 kW and 1500 kW (per unit or sum of units) can only participate in this contracting environment if they purchase energy from subsidized green sources, such as small hydroelectric power plants, wind farms or biomass-run power plants.

The model has boosted the participation of these sources in the Brazilian electricity matrix, helping companies to meet their goals of reducing greenhouse gas emissions.

Responsible for the first contract of subsidized green sources in the free market, Electra has great expertise in this area, supporting numerous companies not only to cost save, but also to guarantee clean and renewable energy for their operations.
How the free market works
Electra supports your company's entire migration process to the free market. The main steps are:

The energy of the future is free!
Brazilians want to be free to choose their own energy supplier. An Ibope survey showed that 80% of respondents would like to have this right, which should guarantee the benefits of the free market for all. This would help to reverse the current situation in which 84% of the population considers the price of energy expensive or very expensive, according to Ibope.

The prospect is that the opening of the market will come true with the reform of the electricity sector in progress. Brazil would then follow the already successfully model adopted in several countries, in which consumers can choose the energy supplier in the same way that they choose internet or phone providers. While this alternative is not available for your home, you can now rely on this possibility in your company's operations.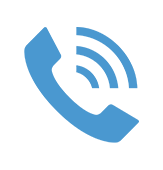 +55 41 3023-3343
Service from monday to
friday from 8:00 am to 6:00 pm